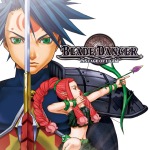 PS4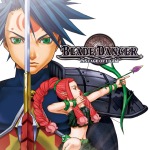 Blade Dancer: Lineage of Light
Press "Notify when price drops" button to track Blade Dancer: Lineage of Light price or check other PS4 deals and discounts by pressing "Discounts" button
Ratings
Metacritic
Score
/ 100
Critics:
Metacritic
User Score
/ 10
Ratings:
PlayStation
Rating
5 / 5
Ratings: 2
What's Inside
○
Blade Dancer: Lineage of Light
Description
Para jogar este título na PS5, o software do sistema poderá necessitar de ser atualizado para a versão mais recente. Embora seja possível jogar este título na PS5, algumas funcionalidades disponíveis na PS4 poderão estar ausentes. Consulte PlayStation.com/bc para obter mais informações.
Desfruta de Blade Dancer™: Lineage of Light, um jogo lançado originalmente para o sistema PSP™ (PlayStation®Portable), com qualidade gráfica superior, rebobinar, gravação rápida e filtros de vídeo personalizados.

Num mundo protegido pela gentil Prismatic Moon, um mal antigo volta a erguer-se. O Dread Knight reapareceu para semear o caos pela terra e o Dark Lord está a reunir a sua força. A única esperança do mundo recai sobre as mãos de Lance, um relutante jovem aventureiro. Descobre a tua herança e aprende o que significa ser o Protector of Light, Blade Dancer!

Este título foi convertido da versão da PSP™ (PlayStation®Portable) para as consolas PlayStation®4 e PlayStation®5 e conta com novas funcionalidades. Como tal, pode haver momentos em que o título difere da versão da PSP™ (PlayStation®Portable) ou em que algumas funcionalidades provocam falhas no funcionamento do título. Esta versão não é compatível com os periféricos do sistema PSP™ (PlayStation®Portable), pelo que algumas funcionalidades poderão não estar disponíveis.


Modo de um jogador offline
Utiliza a função de vibração DUALSHOCK 4
A Reprodução remota permite que os utilizadores estabeleçam uma ligação aos títulos e os joguem na respetiva PlayStation®4 ou PlayStation®5 através de um dispositivo móvel, um PC, ou outra PlayStation®4 ou PlayStation®5.
Jogo offline ativado


A transferência deste produto está sujeita aos Termos de Serviço da PlayStation Network e aos nossos Termos de Utilização do Software, além de quaisquer condições adicionais específicas aplicáveis a este produto. Se não desejas aceitar estes termos, não transfiras este produto. Consulta os Termos de Serviço para obteres mais informações importantes.

Taxa única de licença para transferir para vários sistemas PS4™. Não é necessário iniciar sessão na PlayStation Network para utilizar na sua PS4 Principal, mas é necessário para utilizar nos outros sistemas.

Antes de utilizar este produto, consulte os avisos de saúde para obter informações importantes sobre saúde.

Library programs ©Sony Interactive Entertainment Inc. é licenciado exclusivamente para a Sony Interactive Entertainment Europe. Aplicam-se Termos de Utilização do Software. Consulte eu.playstation.com/legal para saber todos os direitos de utilização.