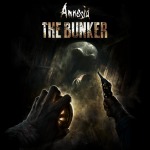 PS4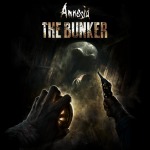 Press "Notify when price drops" button to track Amnesia: The Bunker price or check other PS4 deals and discounts by pressing "Discounts" button
Release date: 6 de jun de 2023
Rating:
Publisher: FRICTIONAL GAMES AB
Cheats:
Subtitles: Chinese, English, French, German, Italian, Portuguese, Russian, Spanish
Voice: English
Ratings
Metacritic
Score
/ 100
Critics:
Metacritic
User Score
/ 10
Ratings:
PlayStation
Rating
4.86 / 5
Ratings: 7
What's Inside
○
Amnesia: The Bunker
Info
Release date: 6 de jun de 2023
Rating:
Publisher: FRICTIONAL GAMES AB
Cheats:
Subtitles: Chinese, English, French, German, Italian, Portuguese, Russian, Spanish
Voice: English
Description
Para jogar este título na PS5, o software do sistema poderá necessitar de ser atualizado para a versão mais recente. Embora seja possível jogar este título na PS5, algumas funcionalidades disponíveis na PS4 poderão estar ausentes. Consulte PlayStation.com/bc para obter mais informações.
Amnesia: The Bunker é um jogo de terror em primeira pessoa dos mesmos criadores de SOMA e Amnesia.

Sozinho em um bunker desolado da Primeira Guerra Mundial, com apenas uma bala restante na arma, você deve enfrentar os terrores que espreitam no escuro. Mantenha as luzes acesas a todo custo, não desista e saia vivo de lá. Uma experiência intensa de terror.

Tensão crescente

Mergulhe nas diversas formas de garantir a sobrevivência. Na pele do soldado francês Henri Clément e armado com um revólver, uma lanterna de dínamo barulhenta e outros suprimentos escassos, você deve vasculhar e criar recursos ao longo do caminho. Com o comportamento imprevisível e aleatório do jogo, nenhuma partida será a mesma.

Perseguido por uma ameaça sempre presente que reage a todos os seus movimentos e sons, você deve adaptar seu estilo de jogo para encarar o inferno. Cada decisão afetará a reação do jogo. Todas as suas ações terão consequências.

Fugindo do pesadelo

Resolva as coisas do seu jeito em um mundo semiaberto. Você deve explorar e experimentar para encontrar a saída. Descubra o que está acontecendo aqui embaixo. Onde foram parar os outros soldados? Para onde foram todos os oficiais? Que pesadelo diabólico se esconde sob essa escuridão infernal? Desvende os mistérios do Bunker e explore todos os cantos deste sandbox cruel para aumentar suas chances de sobrevivência.


Modo de um jogador offline
Utiliza a função de vibração DUALSHOCK 4
Jogo avançado na consola PS4 Pro
Jogo offline ativado


A transferência deste produto está sujeita aos Termos de Serviço da PlayStation Network e aos nossos Termos de Utilização do Software, além de quaisquer condições adicionais específicas aplicáveis a este produto. Se não desejas aceitar estes termos, não transfiras este produto. Consulta os Termos de Serviço para obteres mais informações importantes.

Taxa única de licença para transferir para vários sistemas PS4™. Não é necessário iniciar sessão na PlayStation Network para utilizar na sua PS4 Principal, mas é necessário para utilizar nos outros sistemas.

Antes de utilizar este produto, consulte os avisos de saúde para obter informações importantes sobre saúde.

Library programs ©Sony Interactive Entertainment Inc. é licenciado exclusivamente para a Sony Interactive Entertainment Europe. Aplicam-se Termos de Utilização do Software. Consulte eu.playstation.com/legal para saber todos os direitos de utilização.